Wide variety of games ready to ship
Hear from our customers
Great fun for the kids!!

Great quality and very easy to assemble and take apart. The perfect purchase to entertain guests at a backyard get together.

Thank you so much for this gift @yardgamesdotcom

Summer fav!

What's not to love!? The blocks are huge, smooth and real wood. Great indoors and out.

Awesome wedding packages

A big THANK YOU to our awesome friends Lisa & Kevin over at @yardgamesdotcom for this rad Giant Tumbling Timbers game personalized with our initials & wedding date!

Love this game!!

Bought for family weekend and it was such a hit!! Because if the size of the dice everyone could use the dice and we didn't have to worry about losing one.

Perfect!!!

These are so much fun! Our first time playing we were able to stack to over 4 ft. This is exactly what I was looking for and the case they come in is awesome.

So fun!

This is so much fun! It is all built but it is transportable so slides out of the legs very easily. You can set up and break it down within seconds. We have had so much fun! The carrying case is amazing. It has pockets for the pieces and legs. I was impressed with the quality. I've loved this game since I was a kid but it's great at any age and has really taught my kids to think ahead!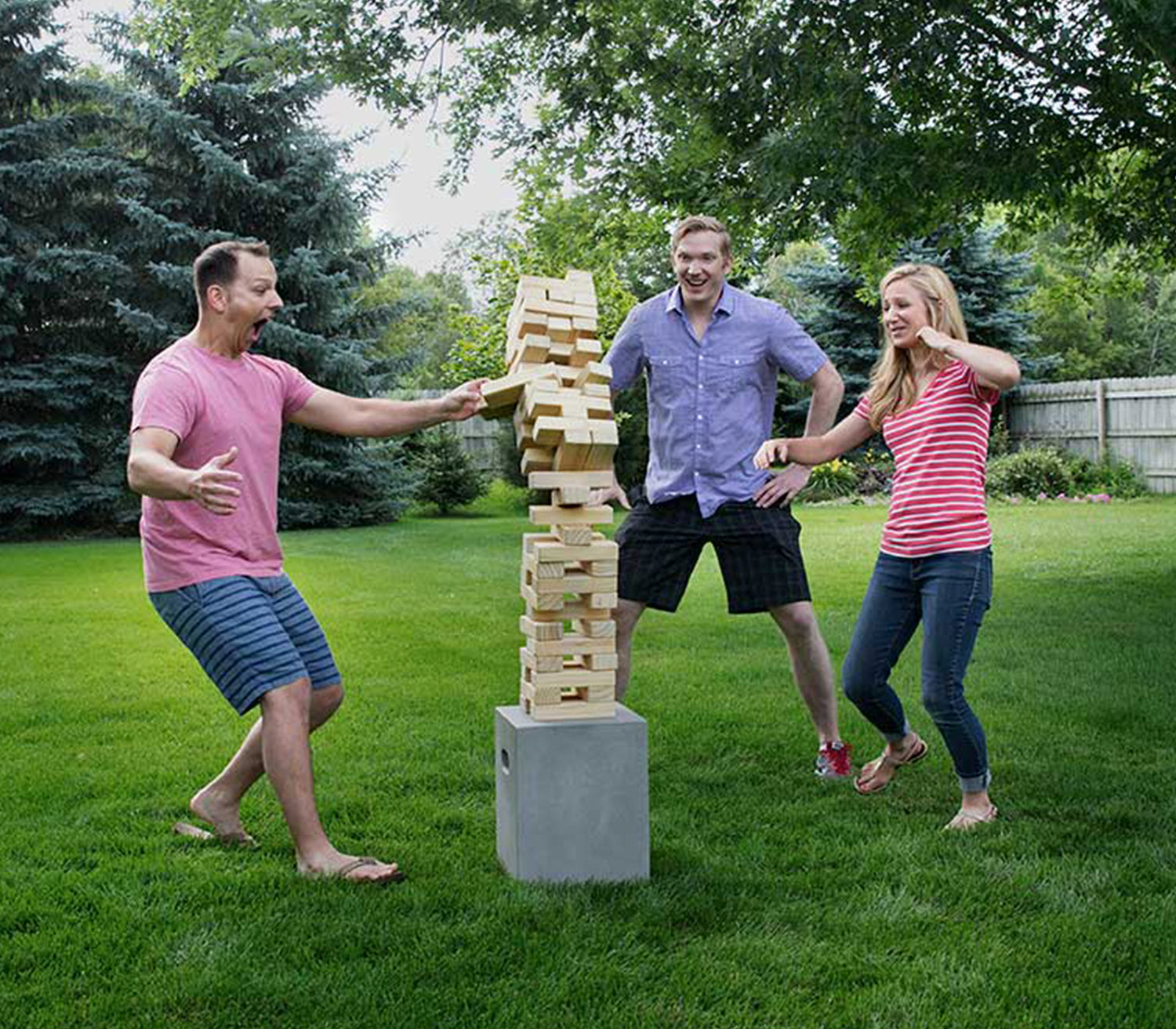 YardGames.com for hours of endless fun...
Whether you're planning a family reunion, block party, or you just want to enjoy the great outdoors, YardGames.com delivers hours of entertainment for family and friends.
Our high-quality family games like Kubb or Scatter are a hit with kids and adults alike. Choose from classics like the Cornhole and Horseshoes, or pick up a giant outdoor game of Yard Dice, Giant 4, or Yard Pong.
We also have great indoor games, like Giant Tumbling Timbers, Curling/Shuffleboard, or Ring Toss so you never have to stop the fun when the sun goes down.
Shop now
Yard Games are perfect for the whole family #everyonecanplay